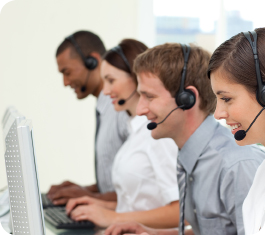 IP communication solutions harness the power of your data network to meet your organization's communications needs. They are more flexible and easier to manage than legacy systems, and offer a rich suite of applications that increase efficiency and reduce costs while enhancing business continuity and customer service.
Teoma Systems has extensive experience delivering best-of-breed IP communications solutions. Our offerings include
Business Telephone Systems
VoIP Communications
Unified Messaging Solutions
Contact Center Solutions
Videoconferencing and Telepresence
Mobility Solutions
Our assessments help you objectively quantify the value IP communications will create in your organization. We then help you select the right solution to meet your organization's needs and budget.
Because IP communications rely upon your network infrastructure, Teoma takes an integrated approach in designing solutions, building upon our proven expertise in data networking and security. Our security team completes a detailed analysis before putting voice and data on the same network, helping to protect your sensitive information. We design every solution so that it has no single point of failure and delivers the Quality of Service your organization demands.
Teoma Systems also supports your infrastructure through 24×7 monitoring and maintenance. We're here to help ensure that your mission-critical communications system is available when you need it.