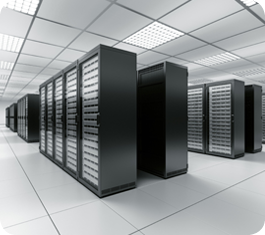 Ever-increasing demand for IT services has brought dramatic growth to the data center server environment. At the same time, virtualization technologies enable organizations to reduce their data center footprint by consolidating servers and increasing hardware utilization — all while improving availability and disaster recovery, increasing staff productivity and enabling the rapid rollout of new applications and services.
Teoma Systems can architect a data center infrastructure that enables you to realize these benefits. Our engineers have the knowledge and experience to design, configure and implement rack-mount servers, blade systems and converged infrastructure platforms that meet your business requirements now and in the future. We can also help ensure that your server, storage and network infrastructure can support virtualization, and determine which applications and services are appropriate candidates for the virtualized environment.
Our full lifecycle services include:
Assessments
Capacity Planning
Identification of Workloads Suitable for Virtualization
Design and Implementation
Legacy System Migration
Our Configuration Center technicians provide a variety of services to get your new technology up and running quickly and streamline your IT operations. Whether we're configuring your hardware, installing software on your systems, or helping you manage your IT assets, Teoma Systems works hard to save you time and money and ensure a rapid time-to-value for your technology investments.