Organizations don't invest in technology for technology's sake but to gain an always-on IT environment that increases productivity, enhances customer service and improves decision-making. Creating such an environment requires knowledge of a wide range of advanced IT products and the ability to assemble those products into a cohesive infrastructure.
Teoma Systems provides those capabilities through its comprehensive suite of professional services. Our capabilities include: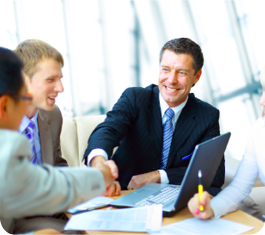 Assessment
Planning
Architecture and Engineering
Configuration and Integration
Implementation
Our consultants and engineers have years of experience deploying best-of-breed IT solutions, as well as up-to-date certifications and expertise in the latest technologies. They also understand how to apply technology resources to meet today's business needs and challenges.
The results speak for themselves. We have helped customers in a wide range of industries improve their operations with through effective communication, automation and information access. We can help you analyze your workflows and design technology solutions that relieve operational bottlenecks and enable collaboration across your organization.
Customers choose Teoma Systems for our flexibility, responsiveness and personalized approach to every engagement. We are committed to ensuring that each project is completed on time and within budget and helping you gain a rapid return on your IT investments.