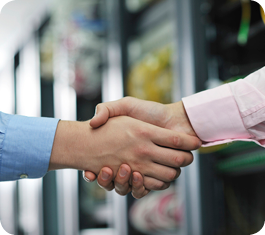 IT and communication infrastructure requires regular service and support, both on hardware and software, to ensure it's operating . However, keeping up with these tasks can be overwhelming for organizations that don't have IT staff dedicated to the process.
Teoma Systems offers a full line of maintenance/support agreements that ensure service is handled efficiently and proactively – whether you have one or two employees or more than 500 end-users. We will take care of system patches and antivirus updates, make sure that backups are running properly, and perform periodic check ups for potential problem areas and performance issues. These proactive services are designed to help reduce expenses and time lost associated with unforeseen technical issues, so you can focus on what matters most – growing your business.
Our service agreements encompass:
Network Infrastructure – Switches and Wireless
Servers / Virtual Environments – Health Checks, Backups, and System and Antivirus Updates
Desktops / Laptops / Tablets – User Support and System and Antivirus Updates
Telephone Systems – Switches, Desk Phones and Unified Communications Systems
Hardware maintenance is available with all service agreements.
While this list represents some of the most common areas of focus, we customize our Service Agreements to meet each customer's business and technology needs. And you can rest assured that every service agreement is backed by our local team of technology experts.