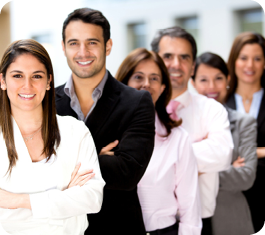 Even the largest organizations lack the resources and skill sets they need for labor-intensive migrations and rollouts or highly complex technology projects. Supplemental staffing enables organizations to fill these gaps and meet spikes in demand without hiring additional staff.
Teoma Systems offers supplemental staffing services that enable you to quickly augment your staff with the precise IT skills you need for a specified period of time. We are adept at matching your workforce needs with the talent available in the marketplace, and finding consultants who are the right "fit" for your team's culture as well as your business objectives.
We can actively source and deliver talent across the entire spectrum of IT skills, increasing your technical breadth and depth while freeing your internal resources from the time-consuming process of recruiting talent and verifying credentials. We have strong customer and consultant relationships, working with some of the most talented people and leading corporations in the nation. With our staffing innovations we can meet the diverse workforce needs of organizations of all sizes — from Fortune 500 companies to small and midsize businesses.
If you are interested in learning more about staffing opportunities with Teoma Systems, please email your resume to employment@teomasystems.com.