Chuck Woolaver From Teoma Systems: Why I'm Walking Across America
Leveraging his experience in the tech world, Chuck Woolaver joined Teoma Systems as a technology consultant and has fit in to the Teoma Team seamlessly.  Now he is taking his passion from sea to shining sea.
As the Executive Director of Walk For The Beat, Chuck recently began his journey to walk across the United States.  The purpose – to raise awareness for heart disease.  Along his path, Chuck will visit major cities, speak at schools, and raise money for families impacted by heart disease.
Here's a bit about Walk For The Beat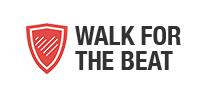 Walk For The Beat is an agency that was designed to take head on, the growing issue of heart disease. One of the key goals is to create a movement with the younger generation (ages 5-17), and provide them with the knowledge and desire to live a heart healthy lifestyle.
Additionally, they provide CPR training, along with fitness and nutrition skills to people of all ages, as it relates to being heart healthy. They provide funding for heart research and continue to work towards finding new advancements in preventing and treating heart disease.
Finally, a goal at Walk For The Beat is assisting families in financial jeopardy due to medical bills occurring from a heart related catastrophic event.
The mission is simple: to build a powerful movement within local communities, that attacks the causes of cardiovascular disease.
The vision is even more simple: A world with fewer heart related catastrophic events.
Teoma Systems will provide periodic updates on Chuck's journey, but the best way to follow his progress is on Walk For The Beat's website under the blog page, click here to visit.
Teoma Systems is proud to support organizations that embody our core values as a company – we encourage you to visit their website, read their story, and share it with friends and family.
About Teoma Systems
Founded in 1993, Teoma Systems is a leading IT systems integrator.  We provide voice and data solutions, as well as IT professional services, support, and supplemental staffing.  Our reach extends to over 1000 Michigan-based companies.  We also support global organizations with offices throughout Metro Detroit and the Midwest United States. Our solutions improve returns by giving customers a sustainable competitive advantage.  The Teoma Systems team is passionate, experienced, certified, honest and responsive. We are a principled partner and view moral character as our most compelling asset. It's not only about making a sale – it's about building a longstanding partnership.
Any questions for us? Enter them here.