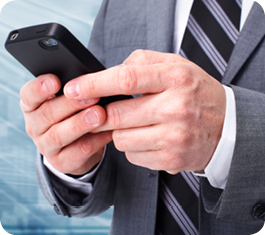 Carrier services play an increasingly important role in today's technology environment, providing critical connectivity for customers, mobile employees, remote offices, offsite data centers and the cloud. However, many organizations provision carrier services to meet immediate needs, and don't take the time to evaluate alternatives that can improve business continuity while reducing costs. They also lack the resources to conduct periodic reviews to ensure that they aren't paying for unneeded services and that telecom providers are meeting contractual SLAs.
Teoma Systems can help you evaluate your existing carrier services and engineer, provision and implement more efficient and cost-effective alternatives. We have extensive experience in telecommunications technologies and a vendor-neutral, customer-focused approach.
Our carrier services include:
Carrier Service Coordination. We can order and manage the implementation of the carrier services your organization requires for voice, video and data transmission between internal and external customers globally. Our experience encompasses MPLS, ISDN PRI, DSL, wireless and analog services.
Carrier Service Audits (CSA). We can help ensure that your service provider is billing you correctly and that you are getting the services you contracted for. If your situation is typical, Teoma Systems can put thousands of dollars back into your pocket without any service disruptions.