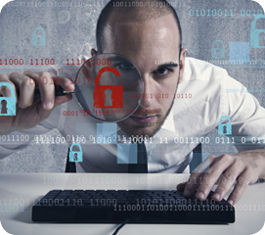 A single security breach can cost thousands of dollars to remediate and tarnish your business' reputation. In today's volatile environment, you need security solutions that are dynamic, responsive and adaptive, intelligently locating and combating emerging security threats.
At Teoma Systems, we understand that "security by obscurity" is not effective, and that security systems must be reviewed regularly as business needs and the security landscape change. We can help you assess your current security posture and implement state-of-the-art security solutions that help strengthen your defenses and prevent network downtime and data loss.
Our security team holds numerous industry-recognized certifications, and is trained and certified in a variety of leading security products. Our advanced security solutions and services include:
Vulnerability Assessments
Virtual Private Networks (VPNs)
Wireless LAN Security
Firewall Integration
Intrusion Prevention and Detection Systems
Antivirus and Anti-spam Protection
Patch Management
These solutions are designed to protect internal systems and data from malware and cyber attack. They also recognize that today's "borderless" enterprise requires a layered approach to security. We can help you safeguard externally accessible hosts, such as web, mail and database servers, and connect remote offices securely. We also provide solutions that help secure mobile devices and the growing volume of traffic on wireless networks.